Our company specializes in accounting and tax preparation services for a wide variety of clients. A few we specialize in: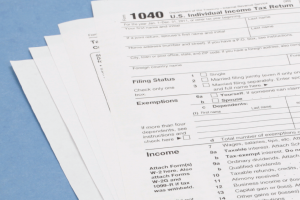 Tax return filing and tax planning for individuals
Bookkeeping and financial statements for small businesses
Corporate tax return filing
Disputes with the IRS

Annual participation in Continuing Professional Education courses offered by local chapters of national accounting and tax associations keeps our firm on the leading edge of ever-changing tax laws and accounting methods.
Computerized offices and internet access ensures clients accurate, efficient, state-of-the-art service at a competitive price.

Our Team:
Jeannette Nelsen, CPA, MBA
Partner

Education:
B.S., City University
M.B.A., City University
Experience:
Jeannette has over thirty years of experience in providing tax and accounting services in public and private industry. She has owned her own business and understands the demands placed on the business owner. Her varied experiences in conjunction with a tax background provide her with the skills required to help individuals and small business owners through the maze of ever increasing and complicated tax code. Jeannette is experienced in implementing accounting systems, prepared financial statements, federal and state tax returns for individuals, businesses, nonprofits and estates. Jeannette also donates her time with assisting low income individuals with the preparation of their tax returns through nonprofit organizations.
Laura Schaefer, JD, LLM
Partner

Education:
B.A., Central Washington University
J.D., Seattle University School of Law
LL.M., University of Washington School of Law


Visit the Services area of our site to learn more about the many accounting and tax services available to individuals and businesses.

Visit the Contact Us page for information regarding how to reach us via telephone, fax, or e-mail.

Feel free to contact the office anytime. We're here to help.